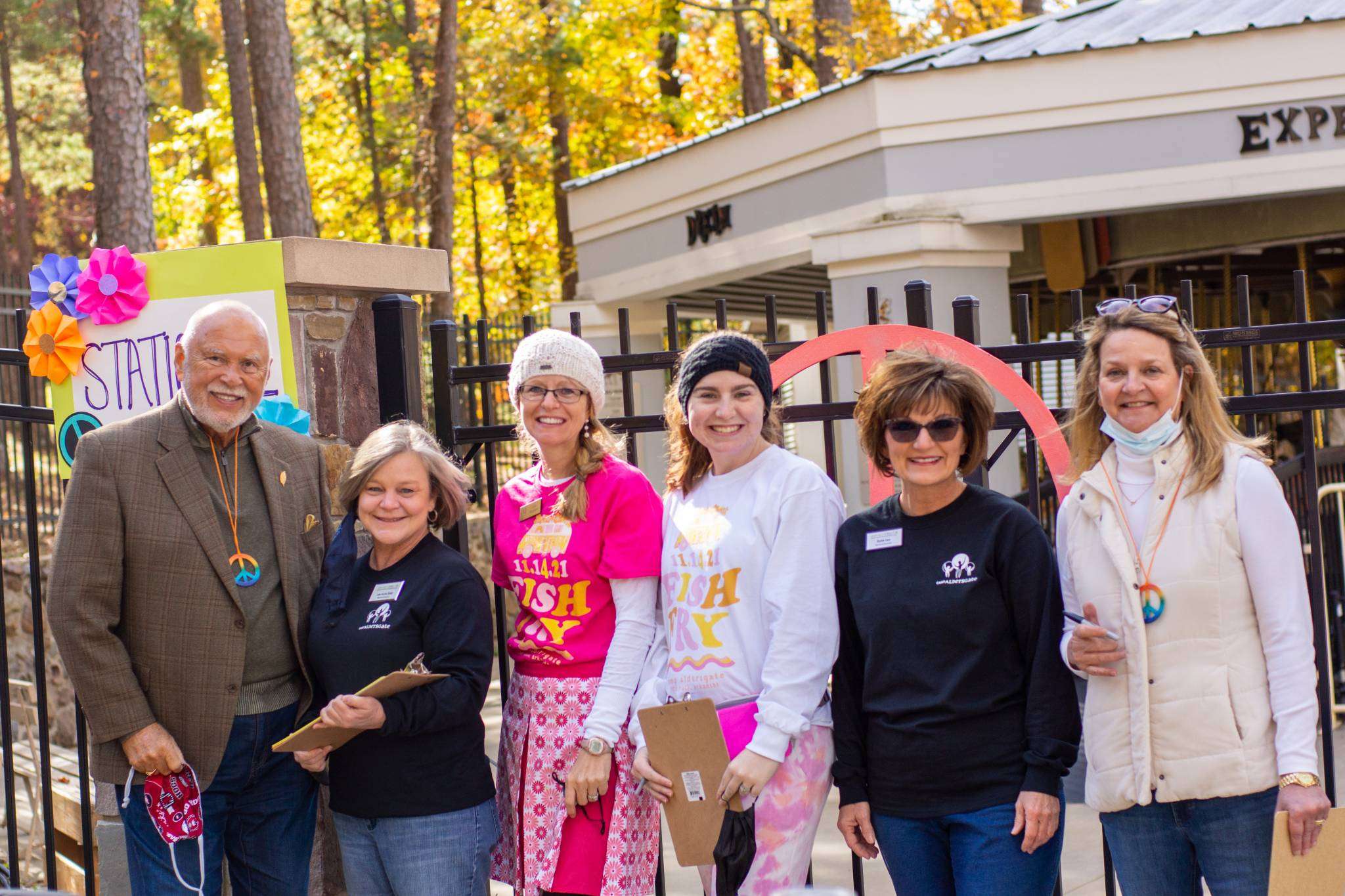 Peace, Love, & Fish – 38th Annual Fish Fry was a Success!
By Brooke Wilson, Director of Communications
We had such a groovy time at our 38th annual Fish Fry event on Sunday, November 14th! This is the second time we have hosted a drive-thru event, and it was once again a hit with the Central Arkansas community.
There were two convenient drive-thru locations for attendees to choose from including a rapid pick-up option at OrthoArkansas and the full drive-through experience on our campgrounds. Camp Aldersgate has been hosting the Fish Fry for almost 40 years now, and this is the first time we incorporated a theme! This 70s theme included all things flower power, tie-dye, and disco fever.
"It is a nod to the decade when Dr. Kelsy Caplinger organized at Camp Aldersgate the first summer medical camp that was accessible for children with medical conditions. The 70s was the decade where it all began for Camp Aldersgate, so I cannot think of a more appropriate theme to bring all generations together, paying homage to where we started while looking forward…" – Whitney Hall, longtime Aldersgate volunteer.
Attendees were greeted by colorful, decorations and eager volunteers as they entered Camp Aldersgate. On the way to picking up delicious meals to-go, a live band played tributes to 70s favorites. Of course, the main attraction of this event was the food, as volunteers served up freshly fried fish, biscuits, hushpuppies, fries, and coleslaw. Over 765 tasty meals were served!
This event would not have been possible without the help of our volunteers and sponsors! Thank you to all the rotary clubs and schools who showed up to help run this event. And a big thank you to all our sponsors and their support!
All proceeds from this event go towards Camp Aldersgate's mission of providing impactful experiences and programming for children and individuals with special needs. Thanks to your support, we surpassed our goal of $50,000! THANK YOU!
We are already planning for next year's Fish Fry and can't wait to see you there! Make sure to follow us on social media and subscribe to our emails to keep up with the latest Camp Aldersgate happenings.
---
Watch highlights from Fish Fry 2021 below!
---
Fish Fry in the Media