It takes a lot of supplies and resources to run a camp! The following list contains items Camp Aldersgate currently has on its wish list.
*Audio equipment (speakers with compatible microphones)
Basketballs (new)
Batteries – sizes AA, AAA, D, C and 9 volt
*Cameras (DSLR or other of high quality)
Cardstock paper
Copy paper
Costume items
Gift cards (Academy Sports, Home Depot, Office Depot, Walmart)
*Golf carts
Inflatable beach balls (latex free only)
Leaf rakes
LED light bulbs
Markers
Masking tape (3/4″ width, white and blue)
Metal utility shelves – 4 or 5 tier
Pens
Pillow covers (plastic)
Pool diapers (sizes: youth small – adult 2XL) * MUST BE cloth and reusable* (brand examples: Finis, My Pool Pal, etc.)
Sharpies
Sidewalk chalk
Small socks
Surge-protected extension cords
Water hoses
Yard and work gloves
5-gallon water coolers
*If you are interested in donating these items, please contact Camp at 501.225.1444.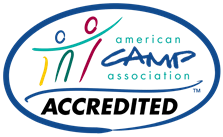 Camp Aldersgate is accredited by the American Camp Association.
Notice of Non-Discrimination – It is the policy of Camp Aldersgate not to discriminate on the basis of race, color, national or ethnic origin, political or religious opinion or affiliation, age, gender or disability in camp-administered activities and programs.