Online Applications Open Now!
Are you ready for an awesome year at Camp Aldersgate? WE ARE! Camper and Volunteer/Counselor applications are open now. Click on the buttons below to get started!
Deadline to apply for summer sessions is May 5th. Tuition assistance is available for request in application. Request deadline for assistance is April 15th. Recipients will be notified by May 1st.
Residential Camps (limited capacity)
Our week-long residential camp experiences are for children ages 6-18 of which includes campers ranging from a wide spectrum of disabilities and/or medical conditions. Additional screening and restrictions will apply to in-person applications due to our COVID-19 prevention policy.*
Provides the in-person opportunity for campers to meet peers who share similar experiences and/or diagnoses while also having fun and experiencing new adventures.
Fees are determined on a sliding scale based on family income. More information can be found in the camper application packet.
Dates
June 12th-17th, Muscular Dystrophy Camp
June 19th-24th, Kota I Camp
June 26th-July 1st, Kota II Camp
July 10th-15th, Cardiac, Arthritis & Kidney Disorders Camp
July 17th-22nd, Diabetes Camp
July 24th-29th, Spina Bifida Camp
July 31st-August 5th, Bleeding Disorders & Oncology Camp
While we will not be hosting our Autism Day Camps this year, there are still plenty of opportunities for every camper to join in on the fun! Check out our Kota Camps, which serve a variety of diagnoses.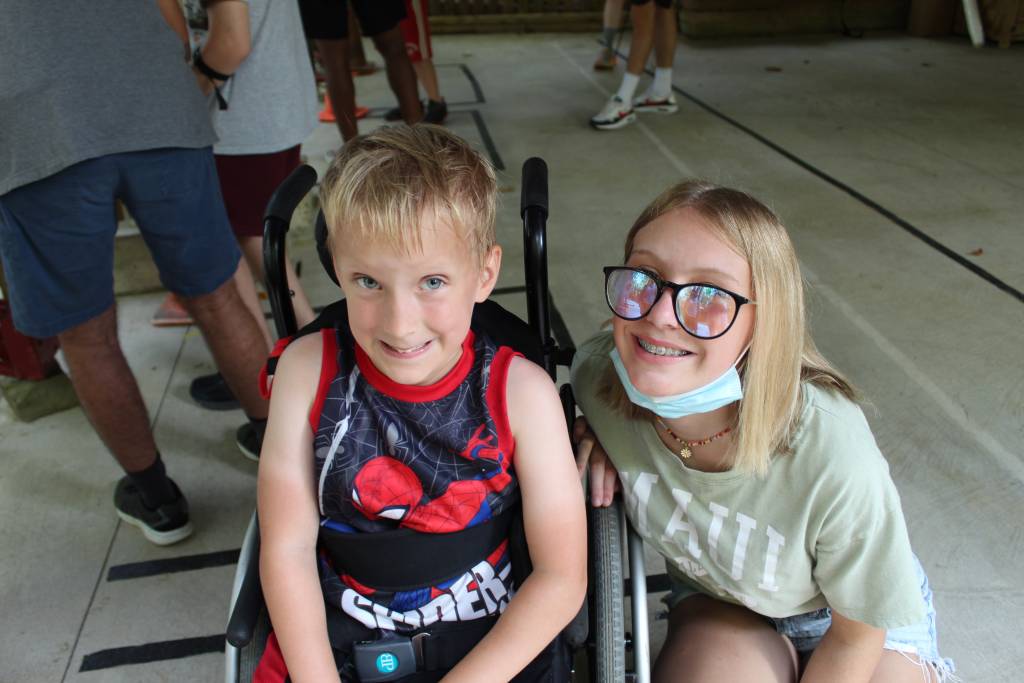 Eligibility
Residential Summer Camps are week-long residential camping experiences for campers with specific medical diagnoses.
Kota Camps are inclusive camping experiences for campers with and without medical conditions and/or disabilities. These camps are available for children ages 6–26, and we encourage campers to attend with a friend or a sibling.
Weekend Camps serve campers with special needs who fall within the age range of 6–26 and who meet one of the following criteria:
Eligible for one of the summer camps (with exception of increased medical needs: respiratory technology, nurse dependent dialysis, diabetes, and mild-to-moderate Asthma diagnosis).
Receives special education and "related services" in the school setting to increase academic achievement and functional performance.
Requires use of assistive devices and adaptations to complete Activities of Daily Living (ADLs).
Safety has always been our top priority. At Camp Aldersgate, Inc. we look to our Med Camps, Inc. board for medical safety guidance. Our medical advisory board still strongly recommends that all campers be fully vaccinated against COVID-19. However, based on available research and the decrease in active cases, COVID-19 vaccination is no longer required to attend in-person camps for most of our programs including Kota Camp; Cardiac, Arthritis & Kidney Disorders Camp; Diabetes Camp; Spina Bifida Camp; Bleeding Disorders & Oncology Camp; and Weekend Camps.
The requirement for camper vaccination at our Muscular Dystrophy camp, however, will remain in place. All volunteers, counselors and staff are still required to be fully vaccinated against COVID-19.
We will continue to monitor the evolving health standards and recommendations from the medical community and adjust protocols as needed.
If you have any questions or concerns, please reach out to our Director of Programs at [email protected].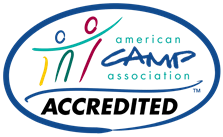 Camp Aldersgate is accredited by the American Camp Association.
Notice of Non-Discrimination – It is the policy of Camp Aldersgate not to discriminate on the basis of race, color, national or ethnic origin, political or religious opinion or affiliation, age, gender or disability in camp-administered activities and programs.