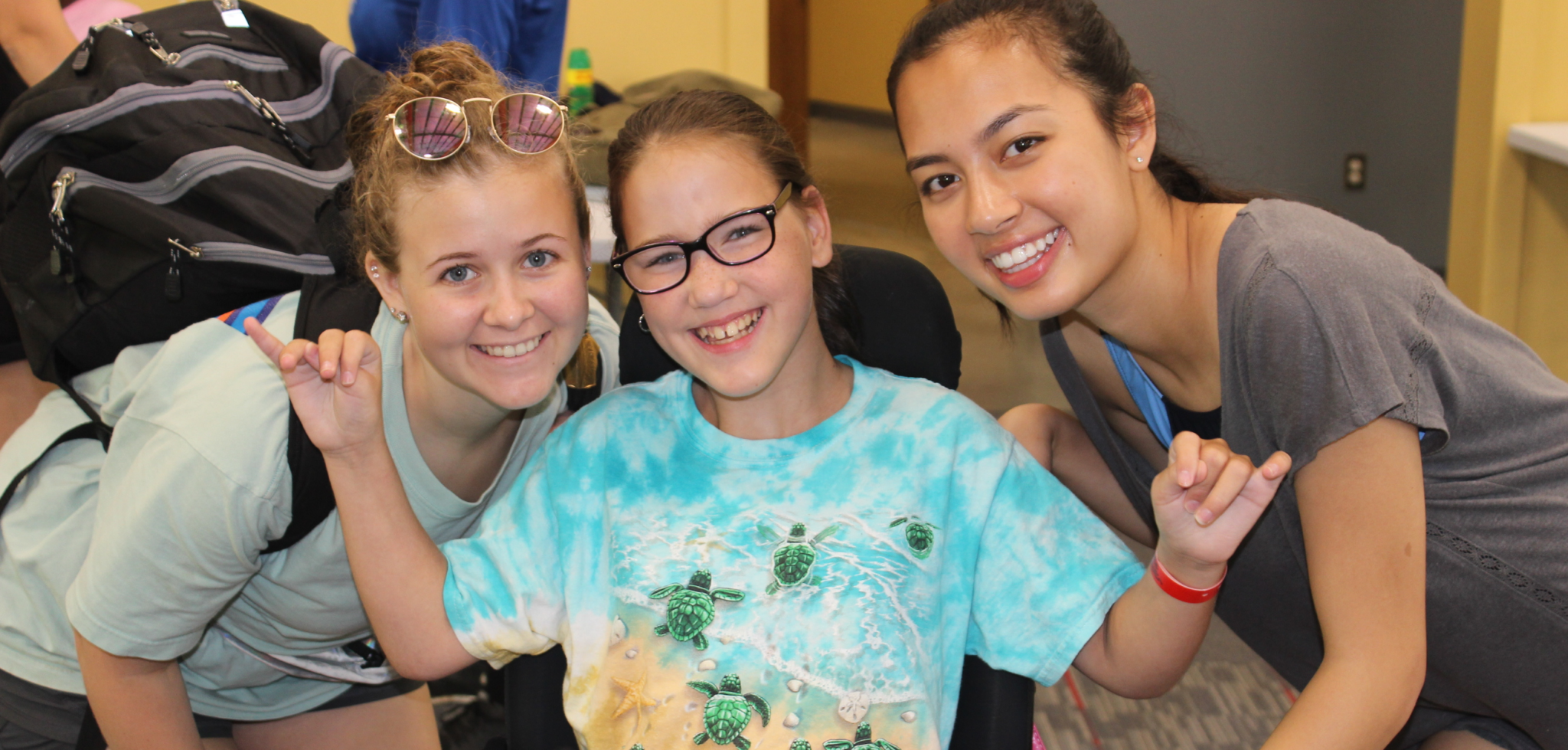 Our Counselors are essential to the Camp Aldersgate experience. If you are a caring, hard-working individual with interest in making a difference in a child's life, please consider joining our growing Camp Team. With opportunities year-round, we hope you will consider being a part of the Camp Family! Click the links below for more information on how to get involved
**For information about Therapeutic Recreation internships, please contact Katie Jenkins at 501.225.1444.
Counselor Staff are the glue that hold Camp together. Counselors have the responsibility of creating connections, being caring and loving role models, and providing fun, support, and encouragement to all Camp participants.
Volunteer Counselors keep Camp fun, positive, and inclusive. Strong volunteer counselors are able to spin any event into a happy camp memory. Volunteers also provide support and encouragement to campers and fellow counselors.