Camp Aldersgate is a 501(c)(3) non-profit organization. We rely on funding from various sources including public, private, corporate and government support year-round. Through the generous support of many donors, Camp is able to provide a home away from home to many deserving individuals. See below for multiple ways to give a monetary gift to Camp today.
Please click here to make your donation, or direct your contributions to:
Camp Aldersgate
2000 Aldersgate Road
Little Rock, AR 72205
*Contributions may be made in memory of or in honor of a person or organization. Please note your request with your gift.
*Additional information such as our most recent audit or 990 can be accessed by contacting our office at 501.225.1444.
When you shop at smile.amazon.com, 0.5% of every purchase you make will benefit Camp Aldersgate. You can use your Amazon.com account information to log onto AmazonSmile to start making purchases to benefit Camp. If you have any questions, please contact our office at 501.225.1444.
Set your Kroger Plus Card to support Camp Aldersgate. A percentage of every purchase you make at Kroger using your Kroger Plus Card will benefit Camp. Log onto Kroger Community Rewards and edit your community rewards to include Camp Aldersgate. If you have any questions, please contact our office at 501.225.1444.
Giving Assistant is a tool supporters can use while shopping online to make their shopping experiences more rewarding. Supporters will earn cash back from their purchases, and they can keep that cash, or donate it to non-profit organizations they value.
Search the internet with GoodSearch and help raise money for Camp Aldersgate. At no cost to you, $0.01 will be given to Camp every time you use GoodSearch!
GoodShop donates up to 30% of all purchases to Camp Aldersgate whenever you buy from one of 1,000 affiliated merchants including Target, Office Depot, Amazon.com and many more.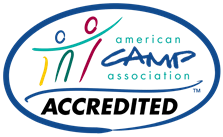 Camp Aldersgate is accredited by the American Camp Association.
Notice of Non-Discrimination – It is the policy of Camp Aldersgate not to discriminate on the basis of race, color, national or ethnic origin, political or religious opinion or affiliation, age, gender or disability in camp-administered activities and programs.