Meet Haylee
Haylee joined our team as a program intern in March this year and is already making a huge impact on our programs! She has been helping us get ready for weekend and summer camps and is always ready to pitch in where needed. Read more below to get to know Haylee and why she loves working at Camp Aldersgate!
---
Tell us a little bit about yourself!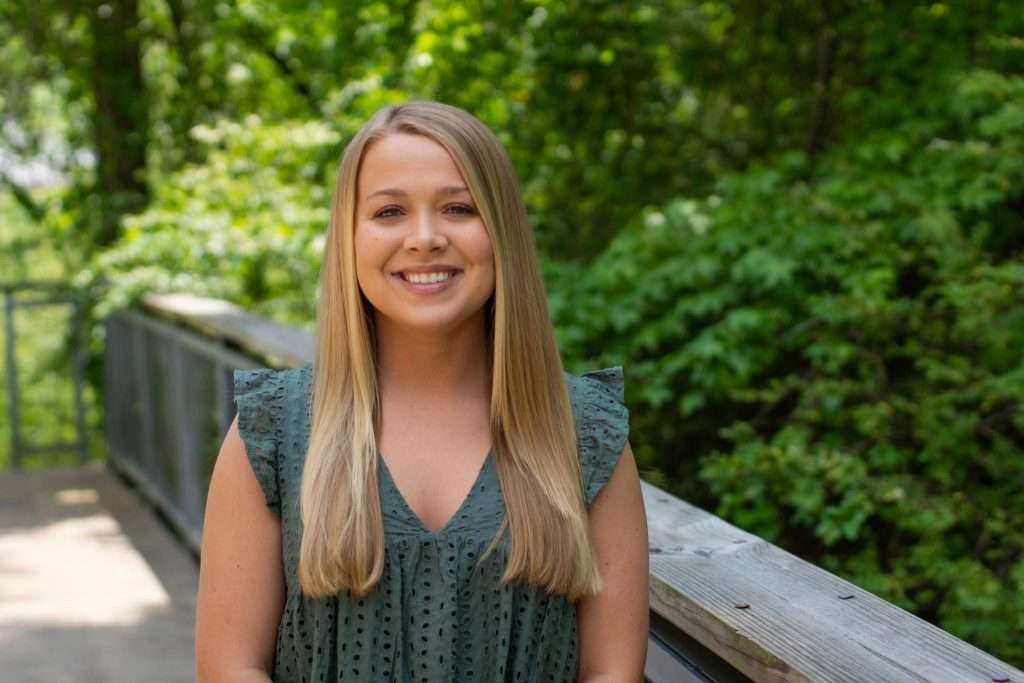 I am from Lonoke, AR, where I live with my parents, two younger sisters, and our five dogs. My parents have a hard time saying no to dogs; especially when we beg them to let us keep them. I enjoy hunting, fishing, reading, listening to true crime podcasts, playing/watching any sport, hiking, and hanging out with my friends. I am currently in the Occupational Therapy Doctorate Program at Arkansas State University, and I will be graduating in August.
What made you want to work at Camp Aldersgate?
I chose Camp Aldersgate as my capstone site because I wanted a unique experience where I could learn and share my knowledge.
What is your favorite camp/outdoor activity?
My family and I have went camping many times, and my favorite activity has always been making s'mores by the campfire! My favorite outdoor activity is a hard decision to make because I love any activity outdoors, but I would probably say hiking since I get to look at beautiful scenery.
Who inspires you?
There are a lot of inspiring people in this world, but I feel like the people that inspire me the most are the ones that are in my daily life. I want to show all individuals that anything is possible and that you should never give up even when people tell you that your dreams are unreachable. My support system is the reason why I am where I am today.
What are you looking most forward to in your internship?
I never went to a true camp while growing up, so I am looking forward to experiencing camp and teaching the campers about adaptive/inclusive sports!
Where do you see yourself in five years?
In five years, I see myself advocating for the individuals in my community and my clients that I treat. I see myself hopefully specializing in something although I'm not sure what that is at the moment. I want to help design and implement an inclusive playground, assist with the construction of an inclusive and accessible building, and help with the progress of adaptive/inclusive sports.