Our team is a dedicated group of individuals who each bring meaningful contributions to this amazing place. We work on 100 acres of natural beauty, have a reason to go to work every day, and are making new and exciting things happen for our community. So what could we be missing? You! We have been a staple in the central Arkansas community for 75 years and have big goals for the future. We need you to join us for this next, exciting chapter at Camp Aldersgate.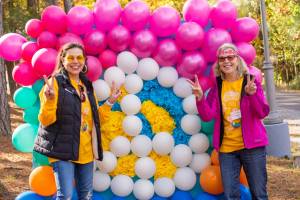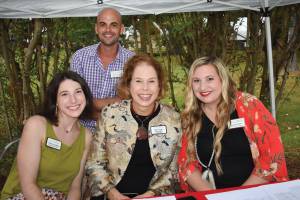 Full Time Opportunities
Interested in any of the positions below? Email [email protected] with your resume and cover letter.
DEVELOPMENT OFFICER
Camp Aldersgate is looking for a Development Officer to join our team. The Development Officer's primary responsibility is implementing fund development activities in coordination with the Director of Development and Chief Executive Officer. Key tasks include creating and fostering community relations, relationship development, event planning and implementation, writing grants, and creating and evaluating strategies to secure contributions for Camp.
GRANT WRITER
Camp Aldersgate is looking for a contract Grant Writer. This position is responsible for researching and writing grants for both unrestricted operating revenue and restricted projects, as well as submitting timely and accurate reports. The ideal candidate will have strong written communication skills, knowledge of the fundraising process, and at least two years of experience in grant writing. Interested? Click here to read the complete job description.
KITCHEN COOKS
Camp Aldersgate is seeking to fill the following seasonal cook positions from June 12th-August 5th:
1 (one) Morning Cook: 6am to 2pm Monday-Friday
2 (two) Evening Cooks: 1pm to 7pm, Sunday-Thursday
View the complete job description here. Interested persons should email [email protected] with their resume.
COUNSELOR STAFF
In this role, counselor staff will live with a small group of campers Sunday to Friday as they experience all that a traditional residential camp has to offer. Your duties include: supervising a cabin group, assisting campers with personal care, maintaining safety, acting as a role model, and enjoying camp activities. If you are passionate about the outdoors, enjoy helping others, and have a sincere desire to work with children with special needs, we have a position for you! This is your chance to develop your skills in a professional environment, get paid to have fun and love your job!
If you would like to apply to be a camp counselor for summer or weekend camps, click here.
VOLUNTEER STAFF
We're always looking for volunteer counselors! Applicants must be at least 14 years or older, have a high regard for safety, possess good communication skills, and have the ability to complete required background checks and trainings. Learn more about how you can volunteer at Camp Aldersgate here.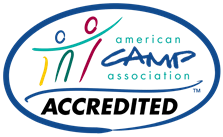 Camp Aldersgate is accredited by the American Camp Association.
Notice of Non-Discrimination – It is the policy of Camp Aldersgate not to discriminate on the basis of race, color, national or ethnic origin, political or religious opinion or affiliation, age, gender or disability in camp-administered activities and programs.