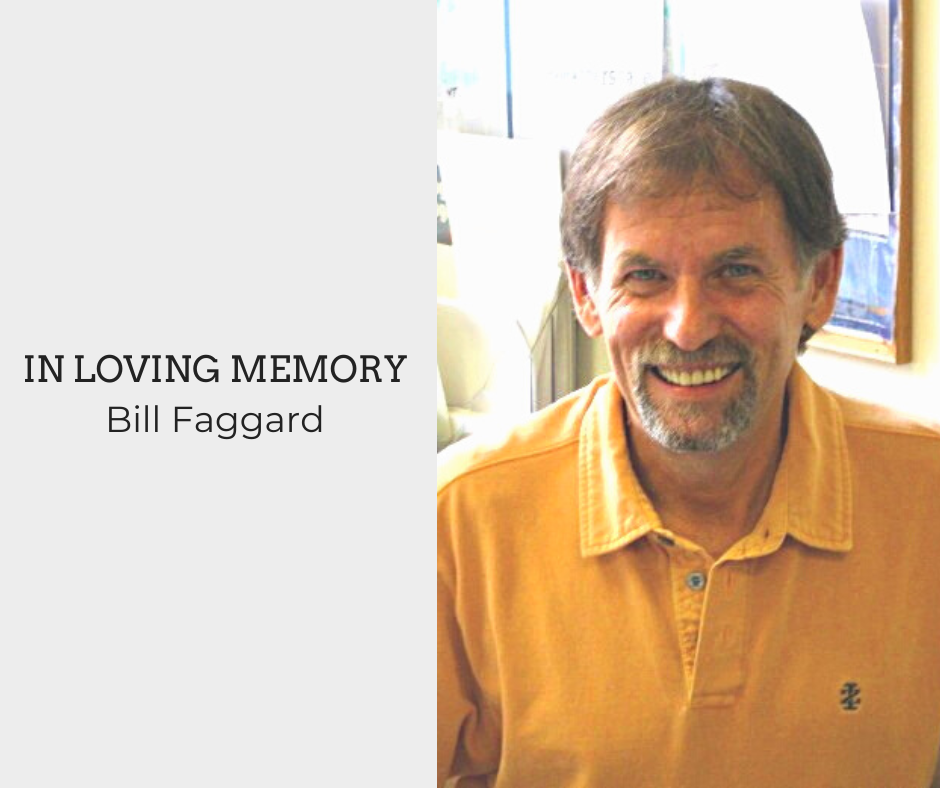 In Loving Memory: Bill Faggard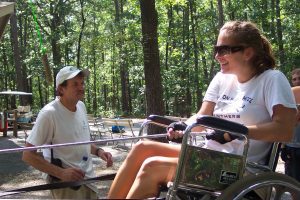 "Campers come first." That was Bill Faggard's mantra and one of his biggest contributions to Camp Aldersgate. This mindset left an unmistakable impact on those around him including campers, parents, counselors, volunteers, staff and his community.
After a short illness, Bill passed away on October 10, 2022. His family will gather to celebrate his life next spring.
Bill served in several key roles including Director of Programs and Chief Operating Officer during his tenure at Camp Aldersgate from 1999 to 2021. Some of his major accomplishments at Camp Aldersgate include helping design and build the adventure challenge zip lines, adding archery, canoeing and many other programs in a barrier-free and fun way, and creating many camp rituals and activities that continue to be enjoyed by campers, counselors and volunteers.
"Bill's heart was intertwined with Camp Aldersgate. He loved it dearly, and it was his life mission. I have seen many times that joy in his eyes as he conducted fun activities for the campers… I watched him as he was not with the crowd but alone with a discouraged camper, encouraging and slowly bringing him into the mainstream of camp life…I enjoyed his friendship for years. Bill was a Camp Aldersgate treasure," said Emeritus Board Member Rev. LaVon Post.
Bill's leadership made an impact not only with board members and staff but also the many youth he supervised. Several counselors and volunteers recall the influence Bill had on them as their first boss. Many credit his mentorship to helping them become the people they are today.
His infectious personality and leadership made Camp Aldersgate a more beautiful and accessible place. "He was a good man and had an amazing spirit. His love for our mission and the good people we serve was beautiful. It was a big honor to work alongside that man," said Art Kinnaman, Camp Aldersgate Board Member.
Bill will be dearly missed by his Camp Aldersgate family and will always have a special place in our hearts and legacy at Aldersgate. We join all those who knew and loved Bill and mourn this great loss. His memory will live on at Camp Aldersgate and all the lives he touched.
---
Words of Appreciation:
"Bill opened my world to so many possibilities when he decided to hire me for my first job as a counselor. I was always amazed by his passion for camp and the family we all became because of his leadership. He was more than a boss…he was a mentor and friend well past the years that Allan and I worked for him. Thank you, Bill, for seeing the value in young people and sharing your love for kids and young adults with exceptional needs in more ways than you ever knew. You will be forever missed and always remembered! Your legacy will live on in so many future generations of camp thanks to your visions and dedication to see them through."
"Bill, you were my first boss. You helped shape me into the person I am today and are the reason I found my calling. Thank you for believing in me and thank you for the wonderful memories and experiences!"
"He made my entire childhood wonderful with the work he put into Camp. He's going to be sorely missed."
"Bill loved Camp so much and it showed in his work ethic. He was such an advocate for the campers and their families. He truly made a difference for Camp Aldersgate and those Camp served. His passion was to be admired."
"Bills impact reaches far beyond the walls of camp through his compassion, love and mentorship of campers and counselors. Like many, I would not be where I am today without Bill and Camp Aldersgate. Bill leaves behind a beautiful legacy."