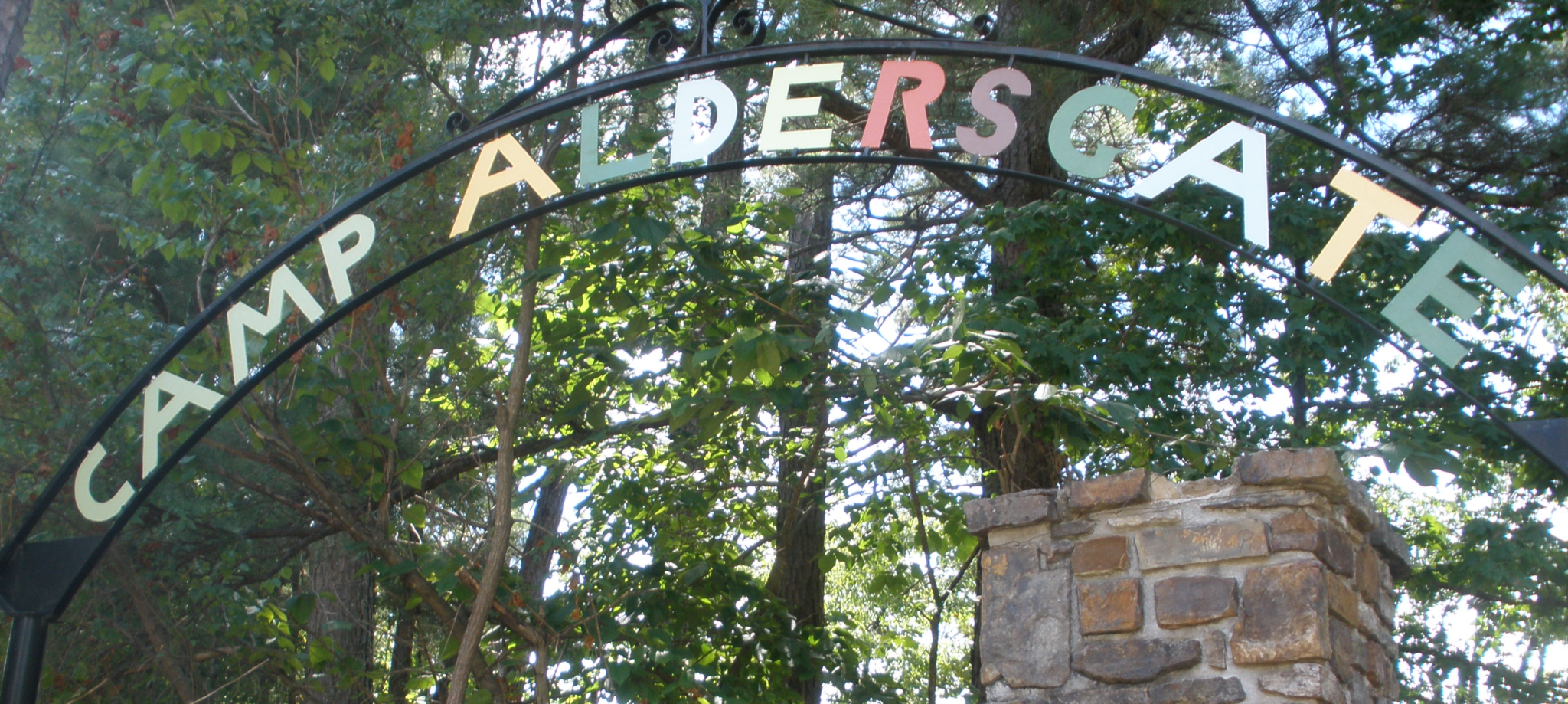 In the summer of 1947, Camp Aldersgate was formally dedicated. The original purpose of Camp was to serve as a place for interracial fellowship, meetings and Christian training. Seeing a need for social change and racial harmony, a group of women from the Little Rock Methodist Council requested a grant of $25,000 from the Women's Division of the General Board of Global Ministries to purchase a local turkey farm; with more than 100 acres, this space would go on to provide a place to accomplish that mission.
As one of the first integrated facilities in the United States, Camp Aldersgate's role in race relations led to challenges for the board, staff and participants during the 1950's. Gunshots were fired into camp, board members and staff received threatening phone calls, and the dam at the lake was dynamited. Despite the challenges, Camp leadership continued to provide positive community programming.
The first programs on site were held in a renovated farmhouse and turkey brooder houses. A one-lane dirt road led to the property, which was located four and a half miles outside the city limits of Little Rock. Original land improvements included the creation of a new lake and trails through the hardwood forests. In the early 1950s, a site plan called for the demolition of some the old structures and the creation of new buildings for the growing programs. Eight new concrete cabins were built, four for boys and four for girls. Between 1947 and 1960, a new conference center and dining hall were built, cabins were completed, and the director's home was renovated. Camp Aldersgate – which still occupies the original site – is one of the few urban camps in the nation, and is considered by many to be an oasis in the center of Arkansas's largest city.
As Camp began to grow, new social service programs were added in response to the community's needs, including the formation of one of the South's largest programs for senior adults. The grounds also played host to environmental education programming in cooperation with the local public schools, specialty camps for persons with disabilities, and a residential program for youth with drug and substance abuse problems.
Two of these programs led to the creation of significant programs off-site. Although administered by other organizations, they are still in existence today: the programs for youth at risk at Joseph Pfeifer Camp in Little Rock and the Good Shepherd Ecumenical Retirement Center, located across the street from Camp Aldersgate.
During the 1970s, Dr. Kelsy Caplinger, a Little Rock physician, organized the first summer medical camp for 12 children who had medical conditions that prevented them from attending other camps. Weekend camps were soon started for children with special needs, allowing them a chance to experience the excitement of camp during the school year. Space was also made available for a free medical clinic operated by the Catholic Social Services.
Today, Camp Aldersgate continues its dedication to providing year-round social service programs for over 1,700 individuals of all ages and backgrounds. During the summer months, Camp hosts week-long medical-specific camps for children and youth with the following medical conditions: muscular dystrophy, spina bifida, diabetes, cardiac conditions, arthritis, kidney conditions, asthma, cancer, and bleeding disorders.
Children and youth with special needs that are not covered by one of these summer medical camp categories may still be eligible to attend one of two Kota Camp sessions. Kota Camps are inclusive camps that allow our participants the unique opportunity to bring along a friend or sibling to participate in all programs and activities.
While our typical summer camp season runs from June to August, we do provide weekend camps consistently from August to May. They are offered once a month for children and youth with special needs.
With the continued support of our surrounding communities, businesses and friends, we are able to provide the best possible atmosphere, equipment and facilities for our extraordinary participants.
All About Camp Aldersgate
Camp Aldersgate is a non-profit organization uniquely dedicated to serving children and youth with special needs in a camp environment. Camp was formally dedicated in the summer of 1947. Located on 100+ acres, the original purpose of Camp Aldersgate was to serve as a place for interracial fellowship, meetings and to work on community and church projects.
Camp has 16 year-round staff members, and more than 82 staff counselors who work during the Summer Medical Camps and Weekend Camps.
During the summer of 2018, Camp served 330 children with and without disabilities. Camp had 206 youth volunteers contribute 22,779 hours of direct community service.
Camp Aldersgate was awarded a $1 million grant from the Donald W. Reynolds Foundation to build a 6,000 sq. foot Activity Center. This facility was completed in June 2016.
In recent years, the University of Arkansas at Fayetteville School of Architecture students have designed and built an outdoor amphitheater, an archery pavilion, a 25-foot-high tree house, and picnic sites, which are all completely accessible for our participants.
The Commons Center, which contains a dining facility and activity rooms, is registered as the first gold certified LEED (Leadership in Energy and Environmental Design) building in Arkansas.
In 2009, a 1947 Allan Herchell carousel was donated to Camp Aldersgate by Mrs. Joyce Peck. This carousel was one of two used at War Memorial Amusement Park. The carousel was formally dedicated to Camp Aldersgate in the summer of 2013. The structure houses 30 horses and two wheelchair-accessible chariots.
In 1971, Dr. Kelsy Caplinger began the first summer medical camp by inviting 12 children with asthma to Camp to participate in engaging activities they couldn't enjoy elsewhere. Camp has since then evolved into serving hundreds of children with special needs and senior adults.
Camp Aldersgate is one of eight camps in Arkansas accredited by the American Camp Association, and it continues to be the only accredited camp in Arkansas designed for children with disabilities.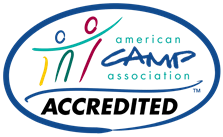 Camp Aldersgate is accredited by the American Camp Association.
Notice of Non-Discrimination – It is the policy of Camp Aldersgate not to discriminate on the basis of race, color, national or ethnic origin, political or religious opinion or affiliation, age, gender or disability in camp-administered activities and programs.