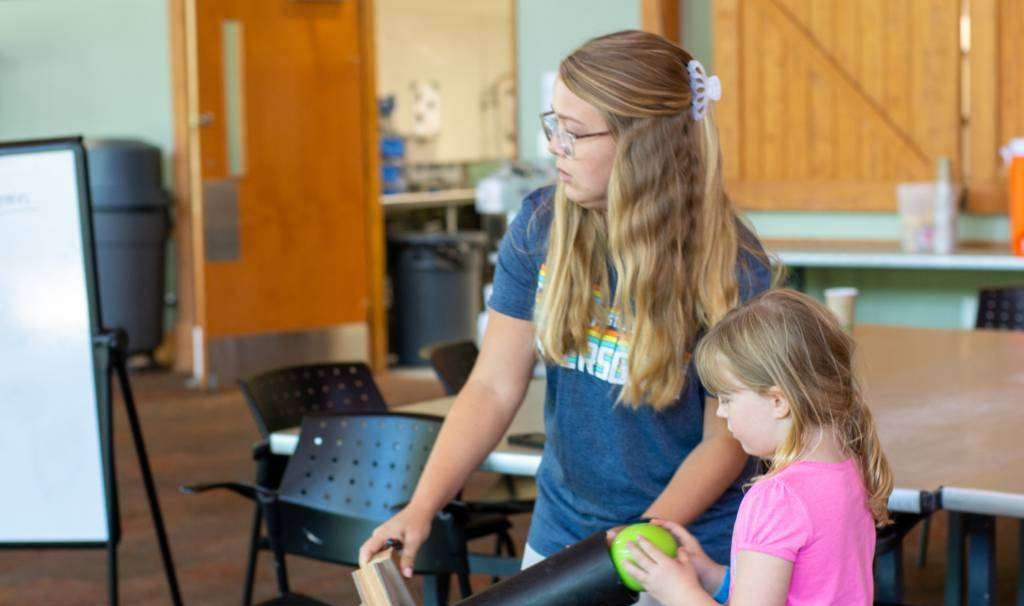 ADAPTIVE SPORTS FOR CAMPERS
During a typical week of summer camp, campers participate in numerous traditional camp activities such as fishing, ziplining, and swimming. This year we have something new to add to this list! Our intern, Haylee Whitehurst, has developed a sports program that focuses on inclusion and adapting the activity for each camper based on their ability. Haylee is an Occupational Therapy (OT) Student at Arkansas State University and will be graduating in August of this year.
You might be asking, what is an occupational therapist? In short, occupational therapists help their clients do what they want, need, and have to do. You will see occupational therapists in a variety of settings helping individuals of all ages and abilities. For example:
You may see an OT in the early intervention setting promoting the function and engagement of infants or toddlers and their families in everyday routines by addressing areas of occupation, including activities of daily living, rest and sleep, play, education, and social participation.
You may see an OT in the school system supporting their academic and non-academic outcomes including social skills, math, reading and writing, behavior management, recess, participation in sports, self-help skills, pre-vocational/vocational participation, transportation, and more.
You may see an OT in the hospital helping an individual re-learn how to get dressed, brush their teeth, wash their face, or take a shower. You may also see an OT in a hospital setting help medically stabilize a patient, facilitate early mobilization, perform therapeutic interventions, and create discharge plans.
You may also see an OT in a transitional program at a university helping an individual learn basic living skills, increase social skills, explore career opportunities, and succeed as a young adult.
The goal of our program
The goal of the Adaptive Sports Program at Camp Aldersgate is to ensure that every child can participate in the selected sport despite any physical limitations, medical diagnosis, or other barriers that could prevent them from participating with their peers. The program consists of six sports: boccia, kickball, volleyball, basketball, bowling, and snag-golf. The main sport is Boccia, which is one of the most adaptive sports in the world.
So far, this program has been a great addition to our summer camps! Thank you, Haylee for all your hard work!