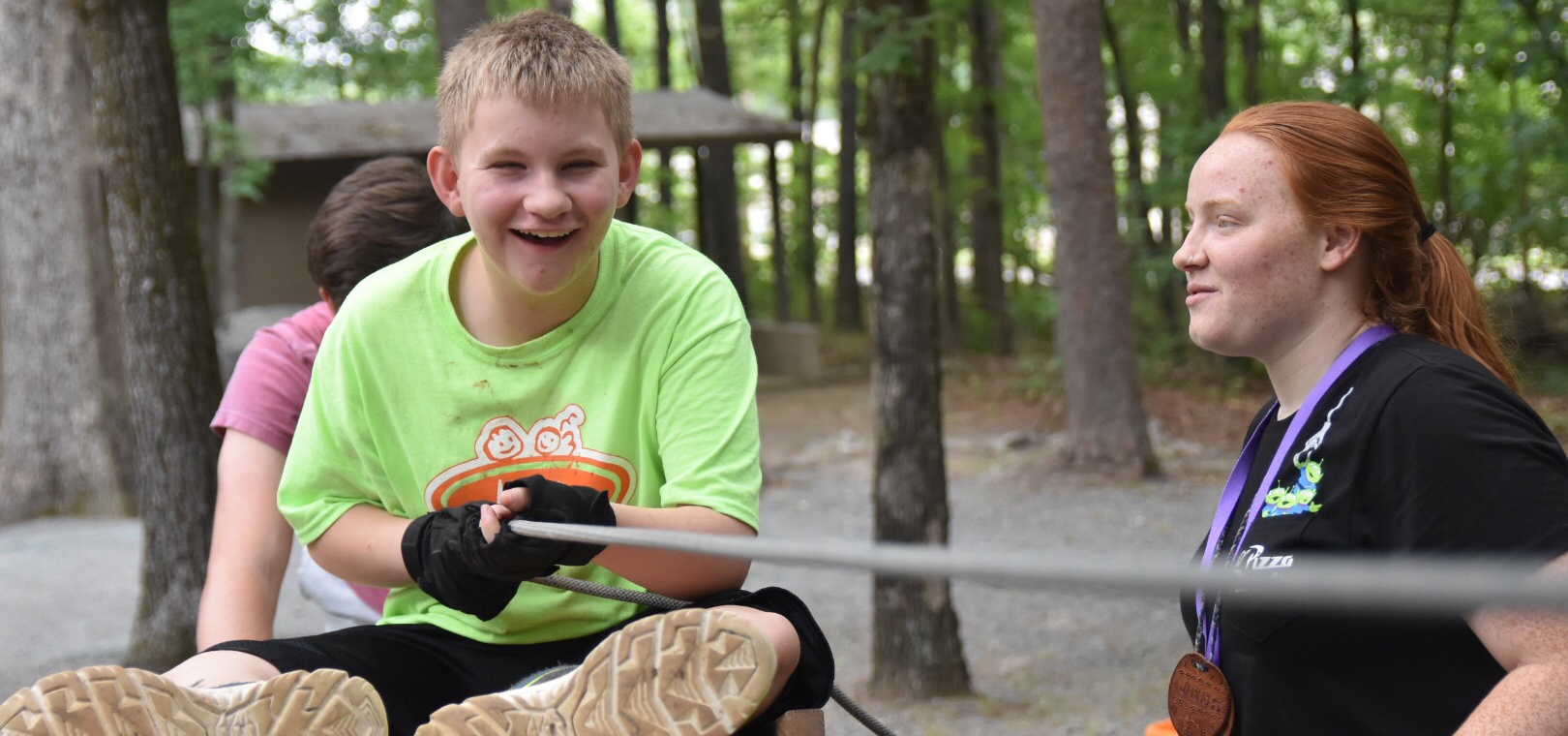 Mission
Camp Aldersgate creates life-changing experiences for individuals with special needs, enabling them to expand their worlds and express their unique voices.
VISION
Camp Aldersgate is an active champion for youth with special needs. We maintain a high standard of excellence in all aspects of our programming, service, environment and operations. Our work is guided by the needs and potential of each person.
CORE VALUES
Love and acceptance • Active listening • Respect for our clients and one another • Accountability • Sense of fun • Creating a healthy, natural environment • Collaboration • Building self-esteem
Camp Aldersgate is accredited by the American Camp Association.
Notice of Non-Discrimination – It is the policy of Camp Aldersgate not to discriminate on the basis of race, color, national or ethnic origin, political or religious opinion or affiliation, age, gender or disability in camp-administered activities and programs.