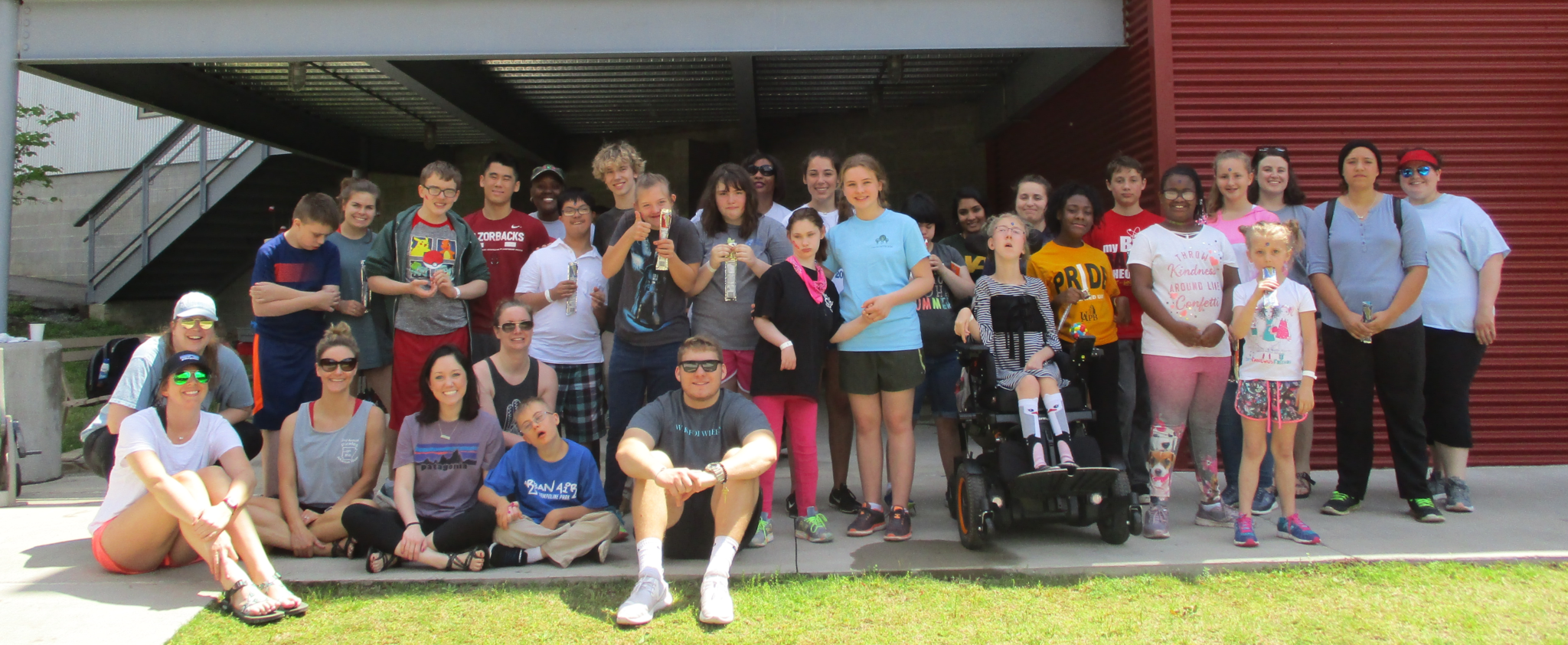 Camp Aldersgate's Weekend Camps provide developmentally appropriate opportunities for our campers that promote cognitive, physical, social and emotional growth in a fun, engaging, camp setting. Activity planning for each weekend includes a mix of physical activities, art, outdoor activities and structured and free-play. Weekend Camps are open for each camper to attend a maximum of six times in a school year.
*Covid-19 vaccine required to attend in-person programming*
September 10th-12th (Fall Kota) – Camp Fest
A festival theme that celebrates Camp, games, music and fun all around.
October 22nd-24th – Aldersgate Outdoors
Come and explore Camp's wild side and enjoy all of the fun that nature has to offer!
November 5th-7th – Down the Rabbit Hole
Join us as we celebrate our imaginations and create a topsy-turvy world filled with giant flowers, life-size games, and outrageous homemade hats. We'll wrap up the weekend with a Mad Hatter Tea Party and celebrate our "un-birthdays!"
December 10th-12th– Holidays
Grab your favorite holiday attire (e.g., Halloween costume, patriotic shirt, reindeer antlers, St. Patty's day hat, etc.) and head to Camp for an epic celebration that you won't want to miss!
Kota Camps are inclusive camping experiences for campers with and without medical conditions and/or disabilities. These camps are available for children ages 6–18, and we encourage campers to attend with a friend or a sibling.
Weekend Camps serve campers with special needs who fall within the age range of 6–18 and who meet one of the following criteria:
Eligible for one of the summer camps (with exception of increased medical needs: respiratory technology, nurse dependent dialysis, diabetes, and mild-to-moderate Asthma diagnosis).
Receives special education and "related services" in the school setting to increase academic achievement and functional performance.
Requires use of assistive devices and adaptations to complete Activities of Daily Living (ADLs).
Registration has not yet opened up for 2020-2021 Weekend Camps. Applications will be made available here, and should be returned to Camp. Once the forms have been processed, Camp will contact you to schedule a tour of Camp and answer any questions you may have.
*Please Note: A complete application, including your Physician's Authorization, is necessary to secure placement in any of our programs.
Submit camper forms and applications via email, fax (501.225.2019) or by mail:
Attn: Camper Applications
2000 Aldersgate Road
Little Rock, AR 72205
Camp Aldersgate will place campers on a first-come, first-served basis. For questions or clarifications, please email us or call our office at 501.225.1444.
Counselors and Volunteers
Information regarding counselor and volunteer positions for 2020-2021 Weekend Camps can be found here.
Camp Aldersgate is accredited by the American Camp Association.
Notice of Non-Discrimination – It is the policy of Camp Aldersgate not to discriminate on the basis of race, color, national or ethnic origin, political or religious opinion or affiliation, age, gender or disability in camp-administered activities and programs.