VOLUNTEER WITH CAMP ALDERSGATE
From raking leaves and weeding gardens to painting and cleaning cabins, there is always a volunteer job available for individuals or groups on Camp's 100+ acres.
Work groups are vital to Camp Aldersgate. With only three maintenance staff and 100+ acres, there is a high demand for grounds work. Projects can be found for any group from 2 to 100 people. Projects include painting, raking, gardening, trail work, carpentry, or general grounds clean up. We look for projects that fit our needs, as well as the interest of each group. Work groups are welcome on weekdays and certain weekends.
From February to August, the administrative office can get pretty busy. Volunteers can help with copying, filing, stuffing envelopes, answering phones, and more. This is the perfect opportunity for any volunteer who enjoys office work, is looking for something to do after school or outside of the home, or is in need of volunteer hours for work or school.
*Please note: It can be difficult to accommodate work groups during the summer months and on weekends during the school year due to Camp programs in session. For more information on any of these volunteer opportunities, please call 501.225.1444.
During the summer 2019, 52 staff counselors and 216 youth volunteer counselors served 22,345 hours at Camp Aldersgate. Volunteer counselors help enhance the camp experience for participants through encouraging engagement with camp activities, such as archery, arts and crafts, canoeing, and fishing. They provide additional camper supervision and positive, meaningful peer-to-peer interaction.
Camp is a place where volunteers can discover what it is truly like to give of themselves in the most caring and unselfish way.
Summer volunteer counselors arrive Sunday morning and stay with campers until Friday afternoon, typically earning up to 125 hours of community service. Weekend volunteer counselors arrive Friday afternoon and stay through Sunday afternoon, providing 42 community service hours.
To be a volunteer counselor, you must be 14 years or older.
Camp Aldersgate is excited for you to be a part of our 2022 Volunteer Counselor Program!
We are excited to announce that we will be holding residential camps this summer! Camp Aldersgate is taking safety precautions to protect our camper, volunteers, and staff and ensure that we have another fun, successful, and safe summer camp season. Therefore, additional screening and restrictions will apply for all in-person campers, volunteers, and counselor applicants who wish to participate in residential camps.
* For questions regarding the volunteer counselor application process, please contact Katie at 501.225.1444 or by email.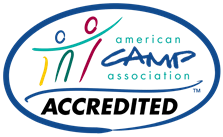 Camp Aldersgate is accredited by the American Camp Association.
Notice of Non-Discrimination – It is the policy of Camp Aldersgate not to discriminate on the basis of race, color, national or ethnic origin, political or religious opinion or affiliation, age, gender or disability in camp-administered activities and programs.