Sponsor a Program, Event, or Camper
Our corporate sponsors are invaluable resources who are helping us to serve Arkansas' children, youth, and families. Each year, Camp Aldersgate seeks to partner with annual sponsors, and we want YOU to be a part of this endeavor.
For more information on sponsoring a Camp Aldersgate program, activity, or camper, you can download our Sponsor Book or contact us today.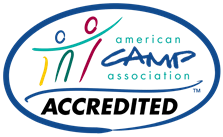 Camp Aldersgate is accredited by the American Camp Association.
Notice of Non-Discrimination – It is the policy of Camp Aldersgate not to discriminate on the basis of race, color, national or ethnic origin, political or religious opinion or affiliation, age, gender or disability in camp-administered activities and programs.