Camp Aldersgate Receives National Award for Program Excellence
Camp Aldersgate was one of six camps to receive the 2023 Eleanor P. Eells Award for Program Excellence at the American Camp Association's (ACA) National Conference. This award is designed to honor camp programs that "develop effective, creative responses to the needs of people and/or societal problems using the camp environment."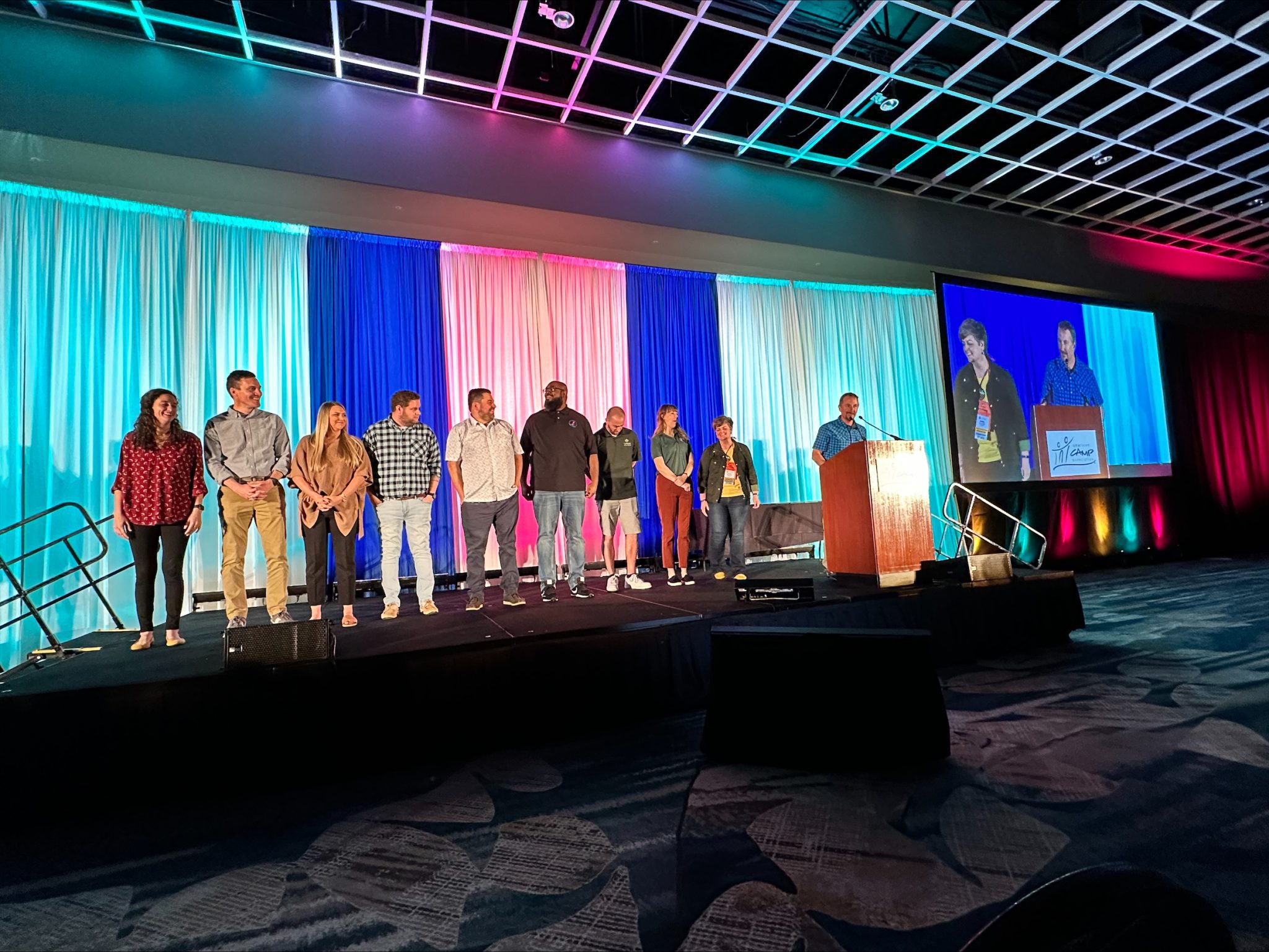 Camp Aldersgate accepted the Eells Award for its KOTA Camp program. KOTA Camps provide an inclusive camp experience where children with special needs can invite their sibling, cousin or friend without a specific diagnosis to share the camp experience alongside them.
Director of Programs Luke Nipper and Program Manager Katie Jenkins Hall, CTRS represented Camp Aldersgate at the ACA National Conference. The conference took place in Orlando from February 21-24th, where camps from all over the world met to participate in educational breakouts, hear from industry experts and network with one another.
Over 1,300 people attended the conference this year. "I felt grateful to be a part of the organization and the national recognition we received," said Luke. Katie agreed that it put Camp Aldersgate on the map and will help to create more awareness of the organization's mission.
Both Katie and Luke attended several breakout sessions where they learned best practices in the camping industry. The Medical & Disability Camps Kindred Pre-Conference Event, leave-no-trace session and Jim Cain's team building session were all highlights for the team.
"We hope to continue sending various team members to the national conference and play a part in the important work ACA is doing," said Luke. Camp Aldersgate is accredited by ACA, which "provides public evidence of a camp's commitment to the well-being of campers and staff. ACA's accreditation standards focus on health, safety, and risk management, and are used as benchmarks by government entities."