Holly Marr – President
Community Advocate & Retired Executive, Acxiom
Jay Mitchell – Vice President
Senior Vice President, Capital Group/America Funds
Elizabeth Glasbrenner – Secretary
Co-Founder/President & CEO, Smiley Technologies
Roxie Culp – Treasurer
Community Volunteer & Retired CPA
Jason Chacko – Strategic Planning Chair
Managing Partner, Morgan Stanley of Hot Springs
Jessica Duff – PR/Communications Committee Chair
Executive Director of Communications, Pulaski County Special School District
Art Kinnaman – Buildings & Grounds Chair
COO, Hugg & Hall Mobile Storage
John Mark Goings – Immediate Past President
Owner, J. Mark Goings Allstate Insurance
Shannon Benafield Aston
Patient Coordinator, Little Rock Cosmetic Surgery Center
Austin Brightop
Senior Vice President, First Community Bank
Dr. Nick Gowen
Attending Physician, Internal Medicine, VA Hospital
Ann Kruger
Vice President Ambulatory Care Services, Arkansas Children's Hospital
Diana McDaniel
Vice President of Operations, Arkansas Children's Northwest
Dave Roberts
VP of Business Development, Crafton Tull
Lisa Shahim
Junior League of Little Rock
Zach Steadman
Member, Mitchell, Williams, Selig, Gates & Woodyard, PLLC
Alex Talley
Assurance Senior Manager, Hogan Taylor LLP
Brett Vinson
Outreach & Development Coordinator, Women & Children Services Neonatal/Pediatric Respiratory Therapist, St. Bernard's Healthcare
Jeff Weidauer
Career Coach/Owner, The Entrepreneur's Source
Tim Whitley
President & Co-Founder, Team SI
Ex-Officio
Dr. Jason Dare and Dr. Laura Hobart-Porter
MedCamps, Inc.
Dr. Gene France
Medical Director & Chairman, Med Camps of Arkansas, Inc.
Bo Frazier
CPA, Robert Frazier Accounting & Consulting, LLC and President of Camp Aldersgate Foundation
Bishop Gary Mueller
Bishop, Arkansas Conference, United Methodist Church
Maybelline Strong
Vice President, United Methodist Women, Arkansas Conference
Honorary Members
Rev. LaVon Post – Honorary Lifetime Member
Community Advocate & Chaplain, Arkansas Surgical Hospital
Mimi Hyatt
Manager, Office and Administration
Michael Grant
Maintenance Supervisor
Kevin Reilly
Maintenance Technician
Kathy Howard
*Kitchen Supervisor
* Indicates part-time employee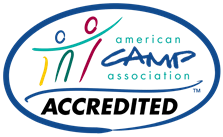 Camp Aldersgate is accredited by the American Camp Association.
Notice of Non-Discrimination – It is the policy of Camp Aldersgate not to discriminate on the basis of race, color, national or ethnic origin, political or religious opinion or affiliation, age, gender or disability in camp-administered activities and programs.